ABOUT NATIONAL PTSD
AWARENESS MONTH
National PTSD Awareness Month is observed in June and it ushers in an array of awareness campaigns run for the benefit of PTSD survivors. PTSD, which stands for post-traumatic stress disorder, occurs in people after they have experienced a particularly traumatic event like war, violent physical/sexual/verbal assault, accidents, and so forth. Symptoms include depression, anxiety, nightmares, paranoia, insomnia, disturbing thoughts, and much more. Many people recover from PTSD after a few days, weeks, or months. Yet, for others, the recovery road might mean one year or more. This mental disorder is highly treatable, but due to the lack of knowledge around it as well as the stigma attached to seeking mental help, many choose to ignore the problem and suffer through it.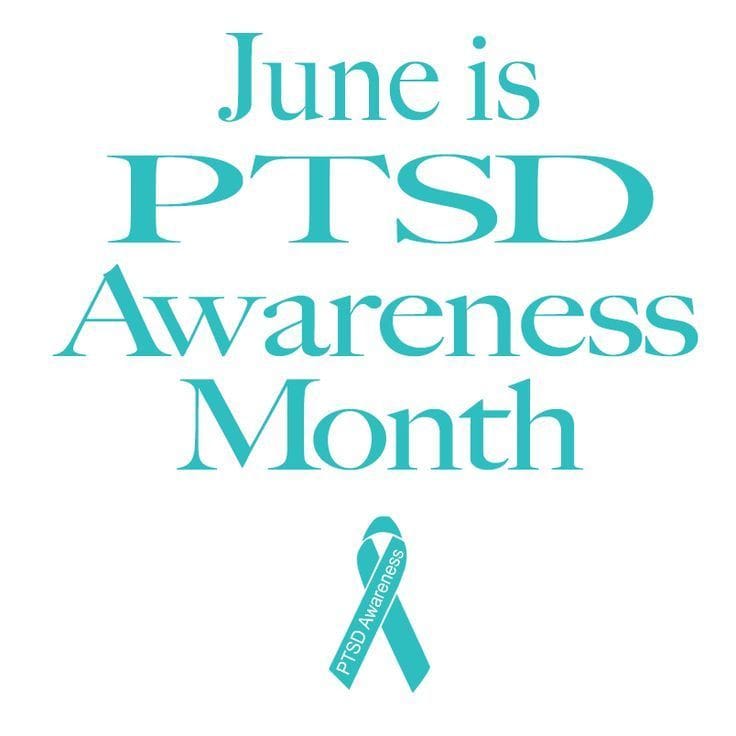 HISTORY OF NATIONAL PTSD
AWARENESS MONTH
In 2010, the U.S. Senate declared June 27 to be National PTSD Awareness Day. However, in 2014, it designated the whole month of June to be observed as National PTSD Awareness Month. This was a welcome move by many PTSD organizations and support groups as many felt that more awareness campaigns needed to be held for people to seek help when it came to PTSD. The U.S. Department of Veterans Affairs, one of the most active forerunners in the fight against PTSD, has released a special June calendar that people can download. This special calendar features several activities (like raising awareness on social media through sharing PTSD helplines, articles, subscribing to YouTube channels, finding local PTSD therapists, etc.) aimed to increase awareness and support for PTSD survivors.
PTSD is not a newly recognized mental disorder. PTSD started gaining attention after the wars between England and France when many people, civilians and soldiers alike, reported experiencing symptoms like anxiety, insomnia, intrusive and disturbing thoughts, and flashbacks. This continued throughout WW1 and WW2, with PTSD being named as 'Shell Shock' and 'Battle Fatigue', respectively. It was during the 1970s' Vietnam War that the mental disorder was renamed PTSD. Earlier treatments related to electric shock therapy and other painful options. But today's modern technology and extensive research have led to much better and effective treatments like group therapy, counseling, and antidepressants.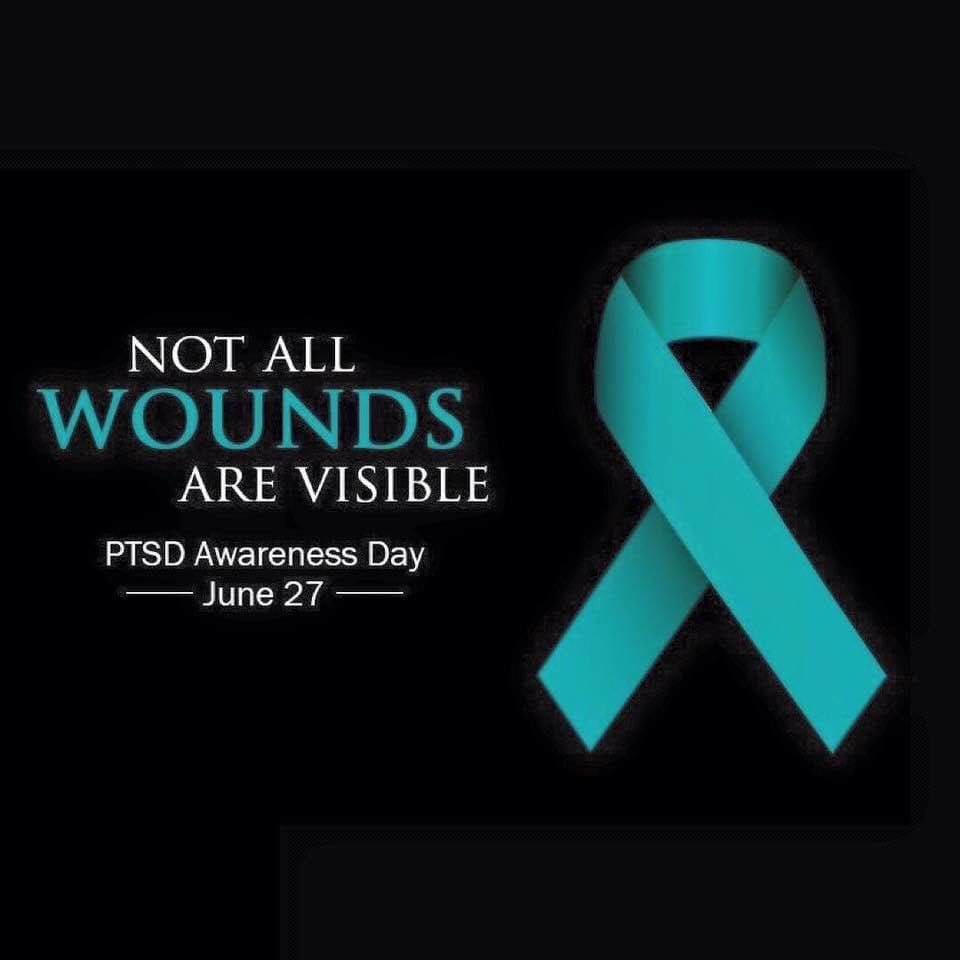 HOW TO OBSERVE NATIONAL
PTSD AWARENESS MONTH
Stand With PTSD Survivors
PTSD survivors need care, attention, and love. Research shows that people recover faster from illness if they have supporters in the shape of friends and/or family. Be there for them by being informed about their specific symptoms, directing them to professional help, or just lending them an ear.
Research about PTSD's causes, symptoms, and treatments. You will be better equipped in helping people in the future or even yourself. Visit Mental Health America Post-Traumatic Stress Disorder | Mental Health America (mhanational.org) to learn more.
The main aim of National PTSD Awareness Month is to spread awareness about it. Talk to your friends and family, go to events related to it, and donate to PTSD organizations if you can afford to. But whatever you choose to do, don't stop spreading information about the disorder.
Source: NATIONAL PTSD AWARENESS MONTH - June 2021 | National Today
DETERMINE IF YOU MAY BE
EXPERIENCING PTSD
A quick, easy and confidential way to determine if you may be experiencing PTSD is to take a screening. A screening is not a diagnosis, but a way of understanding if your symptoms are having enough of an impact that you should seek help from a doctor or other professional. Visit www.mhascreening.org to take a PTSD screen.
The more talk there is about PTSD, the more people will become aware of it, and the more people will seek treatment for it. This domino effect will also help shed light on other types of mental disorders that people suffer from after a traumatic event.
Please join Sisters Taking On the Prevention of Suicide as we recognize National PTSD Awareness Month.