Sisterhood
Support Community
We deliver a support forum for women to connect to each other by sharing experiences, exchanging coping strategies, and relating to one another.
When a friend or family member develops a mental health condition, it's important to know that you're not alone. Many women have gone through the process of caring for a person with a mental illness. According to the National Alliance of Mental Illness, 1 in 25 Americans lives with a serious mental health condition. Mental health professionals have effective treatments for most of these conditions. Yet, in any given year, only 60% of people with a mental illness receive proper mental health care.
As a result, family members, caregivers, and friends often play a large role in supporting their friend and/or loved one on their road to recovery. You may be trying to aid a family member who doesn't have access to adequate mental health care or who doesn't want help, or you may want to learn how to support someone who has been hospitalized or who has experienced a similar mental health crisis.
As a family member and/or friend of someone living with a mental illness, it's important to build your own support system. You might think your problems are small in comparison to what your friend and/or loved one is coping with—they are not. You are just as deserving of help and comfort.
Gathering strength through others will lead to camaraderie, confidence, and assurance that "Someone else knows what I am going through."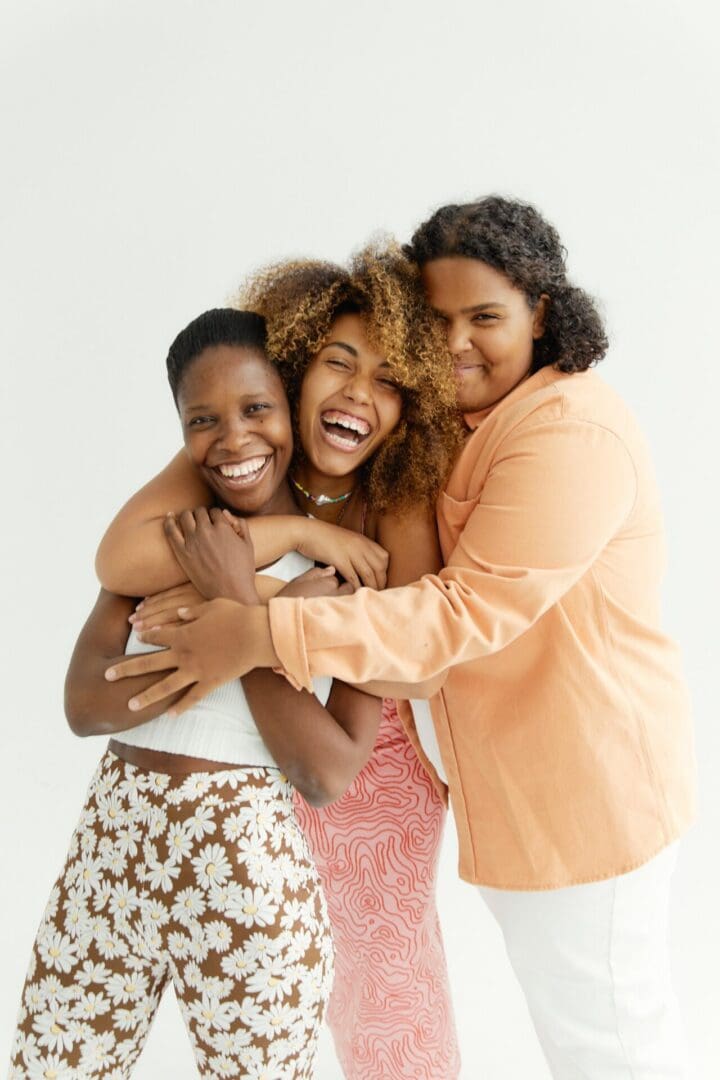 Our peer-to-peer support community connects women interested in establishing relationships, sharing experiences, and learning from one another.
We provide a safe, private place for women who support a friend and/or loved one living with mental health challenges and who need information as well as sisterly support to cope with their circumstances. Women receive emotional backing, motivation, and self-care strategies in a secure and comfortable environment.
"For me and my family STOPS has been the Hands and Feet of JESUS! Stops has educated me on mental illness. STOPS has prayed for me, held my hand, and supported me in some of the darkest days of dealing with my daughter's mental illness and my uncertainty of, "Will we get through this?" STOPS always helped me see the light at the end of the tunnel. I could go on and on. There are not enough words. I am so grateful that God brought you into our lives and you invited me into STOPS."
~ Jett Clark, STOPS Member
1 Thessalonians 5:11 Therefore encourage one another and build up one another
4 Reasons
to Join a Support Community
Decreased sense of isolation: By sharing feelings, accomplishments, losses, and humor known only to those who are part of the group, participants can develop strong emotional ties to one another.
Freedom to express negative feelings: The freedom to express negative feelings and to identify with those who can relate to you lets you realize you are not the only one. You can experience a great sense of emotional relief from the support of others.
Learn to develop effective coping skills: By sharing information and resources, learning how others have coped with similar problems, and experimenting with the coping strategies of others, you can improve your own problem-solving skills.
Enhanced self-esteem: The return of your emotional energy as you gain a sense of perspective and control during a difficult time. Emotional energy can be used to address other life issues and challenges that may have been put on hold.
To register for upcoming training classes, campaigns, and/or support group meetings, please contact us as follows:
Mental Health Awareness Education and Training
Email us at: [email protected]
Mental Health Awareness Funding Campaigns
Email us at: [email protected]
Mental Health Awareness Advocacy Campaigns
Email us at: [email protected]
SHE Support Community
Email us at: [email protected]
Featured
Event: National Bullying Prevention Month
It's aggressive, mean, and potentially life-threatening. Bullying comes in many forms, none of which are acceptable. According to a recent federal survey, nearly 20 percent of U.S. high school students reported being bullied on school property within the past year. (Fifteen percent reported cyberbullying.) So how can we help?
We can start by launching a community-wide educational effort that focuses on celebrating our differences.
October's National Bullying Prevention Month reminds us that students, parents, teachers, and school administrators all play a role. Positive change comes as we begin to emphasize respect and inclusion on campuses across the country.